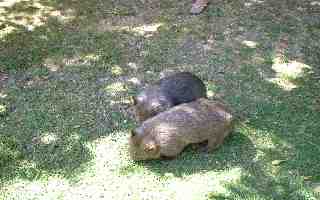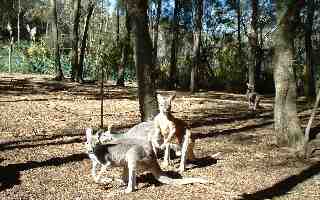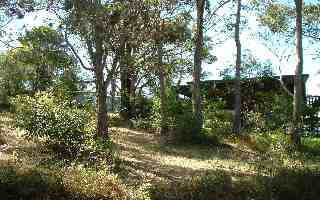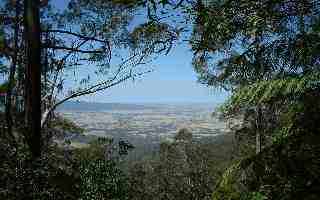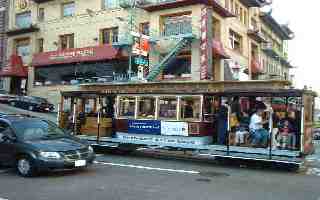 Singapore

The hotel was very smart and right on the river, ideal for walks and eating at riverside restaurants.  It appears that it was a right mess not long ago, and they had just finished tidying it up.  I spent a lot of money on serious sunglasses, a digital camera and lots of other goodies. Hence the smart photos. When we were all shopped out we were taken on a tour of the city and given a compulsory Singapore Sling at Raffles, an excellent meal and a visit to the huge market at Boogie Street, even more spending.  I still think I should have bought that silk dressing gown with the dragon on the back.

The stopover was a blur of Singapore sightseeing, a vertiginous cable car trip from Mount Faber over the bay and a river cruise in a bumboat.  (Right)

No I don't know why it's called that.  We also had an exiting meal in a real Chinese restaurant with real Chinese food.  I'll tell you about it some day, but I can tell you now that I'm not doing that again in a hurry. 

Around the World in 30 Days.

Australia

Thanks to Fiona's oganising skills we had a comprehensive list of places to go and things to see, so we spent the first Australian week based in the "The Moorings" near Tomakin not far from Batemans bay.   looking into reserves such as Kyabram  where we met the Wombats and other odd examples of native wildlife.  We visited many sites of interest, spotting wild 'roos, wallabies and the like.

Heading down to Bermagui  we found Mum's house plot (left)on Wallaga Lake before nipping over the Snowy Mountains to Victoria. Last sight of NSW or possibly the first of Victoria on the right

Victoria

So, we arrived at Yarrawonga.  There we went into high gear and visited loads of places, ate too much, drank too much and generally had a good time.

Yarrawonga's Murray Valley Resort for a week and then Mulwala's Capri Waters (pictured below) Both sites provided good bases for general touristing. because of that we generally were only in the accommodation in the evenings, that's why it looks a bit dark. We followed Ned Kelly around for a while, he looks nothing like Mick Jagger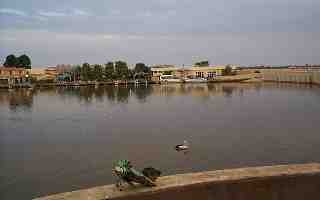 New South Wales and Canberra

Leaving Victoria we drove to Bill and Suzi's place in Gunderoo, we were greeted by the smell of burning.  I was pleased that it wasn't the car, but a little worried to find that it was New South Wales.  Fortunately it wasn't Bills bit that was on fire.  We spent the next few days talking, eating, drinking, visiting Canberra and hanging out in Gunderoo, where they do a very good Pizza.   Bella has grown a lot, so has Tom (and when I get an image of him I'll edit him in.)


The village really is rather like Tarbrax, but with more facilities and fewer, bigger houses.  I wonder if I could get them twinned? We could do the civic thing and take some of our surplus water.
One of the recommendations of the Official Information Desk at Telstra Tower (another of Fiona's vetiginous buildings, this time in Canberra) was the Deep Space Communication Facility at Tibdindilla.  There we met Glen Nagle, he took a decent slice out of his schedule to explain what they were doing there and left us very impressed, especially with his list of visiting Astronauts. Not surprisingly the place felt rather like the set of "The Dish", when I mentioned it Glen said that most of the scientists portrayed in that film were working a few hundred metres away and yes they really were like that. To cap it all, just as we were leaving we found he even knew Tony Chappell, a then unknown distant relative who we met later. and turned into close family.

San Francisco was much nicer, very lumpy and we took some exercise climbing the steepest and wiggliest switchback street I've seen.  Other activities included a tour of the harbour, China town, and several rides on the traditional cable cars.  Moving around  the city was a treat and we were most impressed with the public transport system, very reliable, frequent, and cheap. 


The cable cars are essentially horse drawn carriages without the horse.(the cable is under the street and pulls the car)   Having got hold of a good idea the transport managers used the same thing as an electric bus for the city, a petrol driven bus for the freeway and a movable roadside kiosk or snackbar.  If they could make it float, who knows.......
And so on to the U.S. of A. We paused for an interminable time in Los Angeles Airport Waiting room. I tell you people, it's the pits.  Nothing to do but drink expensive over-complicated Coffee at a Starbucks franchise. If the rest of Los Angeles is anything like it then it needs a good earthquake..